Almost at the same time as the fifth official update for the WaF, there is now also our already fourth mega-patch update with a lot of new and improved data. Our focus in the past weeks was mainly on bringing new continental competitions into the game. This has paid off, besides a revised UEFA CL/EL there is now also the CAF Champions League or the OFC Champions League. We also took your feedback and wishes to heart and brought several new leagues into the game, including the 3rd division of Spain, the 1st division of Morocco or the 1st division of Fiji.
Please note
: This is an alpha version. An alpha version denotes an early stage in the development of the patch. It is a semi-public version that is used for initial tests and feedback. So nothing is perfect yet - but we are constantly working on. But nothing works without feedback and help!
Installation Guide:
1. Download the patch from one of the download servers
2. Unzip the .zip file (right click -> Extract all ...)
3. Run the installer and install the patch in the specified folder!
It is not necessary to start the editor. Open the game, select "your database" and get started!
The database CANNOT be revised in the editor, as it is only an alpha version of our patches.
If you integrate another database into the game, you will overwrite the database of the megapatch and have to reinstall it!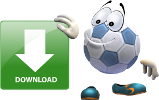 Help Us
Discussion Area
Your FM-Zocker.de team wishes you a lot of fun while gaming!
"Der Schlüssel zum Erfolg ist Kameradschaft und der Wille, alles für den anderen zu geben"
Fritz Walter
The post was edited 4 times, last by PaT ().